Maiden Casey (少女圭詩)
Biographical Information
Introduced

January 21, 2012

Birthdate

September 15, 2000

Gender

Female

Age

11

Height

4'10 ft.

Weight

32.2 kg.

Alias

Sato Keshi

Technical Information
Series type

Maiden

Chara item

Ice Scythe

Voice

KC Cabesas

Opt genre

Pop, Rock, Hip Hop, Acoustic

Additional Information
Creator

Kc Cabesas
(User:Casey606)

Illustrator
Maiden Casey
pronounced as (
Meiden Keshi
) was a new vocaloid. She is created on January 21, 2012.
Kc Cabesas
(
Casey606
) was the voice provider of Casey Sato. She's actually a maiden. The releasing date has not yet published.
Personality
She is totally serious. Sometimes, she wants to be evil with everybody.
History
Casey Sato is usually 11 year old fanloid. Her Birthdate is on September 15, 2000 "Year of the Metal Dragon" and "Virgo Sign". Her gender is actually female. Lived in Tokyo, Japan. She is a half-japanese and half-english new fanloid.
Casey is became a fanloid because of Hatsune Miku's Image. And she knows that Miku is a Vocaloid. She created a group in facebook group "Vocaloidphils". So she started to sing like Miku. Her most favorite song is by "Megurine Luka - Fake or Fate". She actually want to become a "Maiden of Fanloid".
Appearance
Casey has a silky straight hair and blue eyes. She wears a gray dress and light peach skin. In this picture, she looks like a school girl/maiden. She is very pretty and elegant. In Casey Sato's Official Image, she looks innocent. She appears to be a "Maiden Goddess Princess" because silver hair makes similar to the personality.
Voice
At the youtube, she called the "other Hatsune Miku". Miku's voice at World Is Mine, it is F and turn to G. By using Audacity. Casey's voice is very high pitch comparing to Hatsune Miku.
Her voice is from Hatsune Miku, known as PITCHloid.
Gallery
Notice: Due to the number of artwork both official and non-official, only significant artwork and MMD models will be listed. And please, respect the producers of the models and do not distribute illegally or edit without permission. In some cases, a producer known or unknown may have already ceased distribution of said model, possibly due to violations of the terms of use.
Songs
"Casey Sato"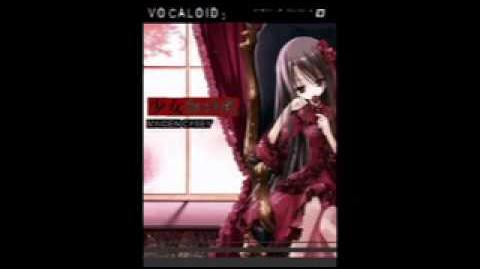 Maiden Casey - World Is Mine
Trivia
Favorites: Black, White, Red, Noodles
Casey's dress is actually blue and white. Because she wants to show the world her voice how clean it was,
External links
Ad blocker interference detected!
Wikia is a free-to-use site that makes money from advertising. We have a modified experience for viewers using ad blockers

Wikia is not accessible if you've made further modifications. Remove the custom ad blocker rule(s) and the page will load as expected.