Echo
Biographical Information
Introduced

May 23,2012

Birthdate

Unknown

Gender

Female

Age

15

Technical Information
Series type
Series no.

VEM

Chara item

Sparklers

Voice
Opt genre

Pop and Techno

Additional Information
Creator
Illustrator
Affiliation

Space Ranger - Astronaut
Echo is a fanmade Vocaloid representing Space-Loid from the planet Saturn.
Design
Echo's design relates to that of the planet Saturn. She is depicted as of a space ranger or traveler with two purple bands or rings, similar to Miku's, that hold her hair up in place. She also has three rings or bands around her arms consisting of the colors yellow, lime green, and pink. She also has five rings or bands around her torso consisting of the colors red, blue, pink, lime green, and yellow. Echo wears black heel boots with lime green trim that go up to her thighs and wears a lime green pearl necklace around her neck.
Personality
Echo is a good and friendly girl who may come on a bit strong. She's been alone most of her life and acts quite serious. She's also very kooky and silly when around people she is most comfortable with or at the most appropriate moments.
Biography
Echo is evaluated as a space ranger from outer space who acts as a "security guard" or "police officier" of the universe. She supposedly visits other planets and galaxies for research and information of its inhabitants and or living creatures.
Voice configuration
Echo's voicebank is based off of IA's voice changed to a higher pitch.
Trivia
Gallery
Videos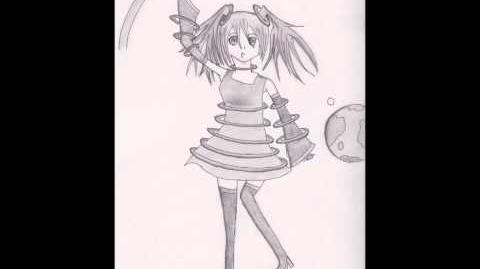 External links
Ad blocker interference detected!
Wikia is a free-to-use site that makes money from advertising. We have a modified experience for viewers using ad blockers

Wikia is not accessible if you've made further modifications. Remove the custom ad blocker rule(s) and the page will load as expected.