Akira Michiru
Biographical Information
Birthdate

August, 8 2014

Gender

Female

Age

16

Height

166 Cm

Weight

47 kg

Technical Information
Voice

Beat, Soft, Slow, Fast, Loud, Rock

Opt genre

Anime, Fanloid, Shoujo, Comedy, Music

Additional Information
Creator

Himeria Osaka Chi
Akira Michiru (アキラみちる)
Himeloid
From Himeria Osaka, it was the Otaku Club in school that so like Vocaloid, until make Himeloid. Then they split because school. The original Akira Michiru was made from Himeria Osaka Manga, named TOKYO YUNJI.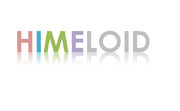 In December 2013, 
new Akira Michiru made. June 2014, new Himeloid made but not done enough. then in August 2014, Akira Michiru officialy made.
First song that Akira sing is " When Tokyo Have a Devil Friend's". H.O. gonna make this song for the opening in the Tokyo Yunji.
Design
Akira has white hair, blue eyes, pale but a bit fair skinned, and wears a white dress.
Personatily
Biography
Voice Configuration
Notable Media
Relationships
Trivia